A FAREWELL TO CHARMS
Charlie Visconage's Final DC Solo Show
Featuring THE WALL OF FRIENDS
September 21 & 22, 7–9pm
September 23, 4–6pm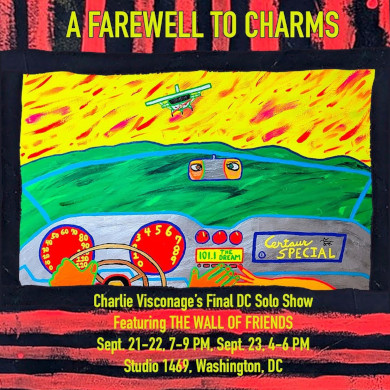 Charlie Visconage is an American self-taught artist. When other kids told him he was a "bad drawer" in school, he believed it for far too long. In 2014, a friend suggested he paint just for the hell of it, and Charlie found a new means of expression that he loved and hasn't stopped painting since. Charlie makes landscape paintings, portraits, and sculptures. Charlie's work focuses on capturing the darkly comedic moments of our time, finding joy in spite of the slow death of capitalism and the end of the American empire.
Sarah J. Hull • Solo Exhibition
TAXONOMY OF EVANESCENCE
April 29–May 22, 2022
Fridays 3–7pm, Saturdays 12 noon–4pm and by appointment
Opening Reception Friday April 29, 6:00–8:30pm
Artist talk Thursday May 12, 6:30pm (in person and live stream)
Closing Reception Sunday May 22, 10:30am–12:30pm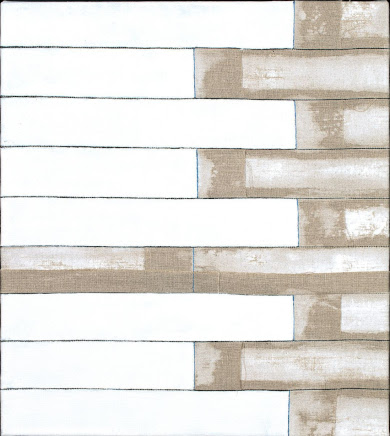 Featuring works primarily from two of Sarah J. Hull's recent series, this exhibition considers the mechanics of awareness and memory and how they interact not only with each other, but also with time and space. These themes converge in the thoughtful meditations on the traces of existence that remain and those that fade. Fading, just as energy fields that extend towards a point where its amplitude decreases.
The Art4Us Collective
DC UNSETTLED
March 11–April 2, 2022
Opening Reception: Friday March 11 and Saturday March 12
6:00–9:00 pm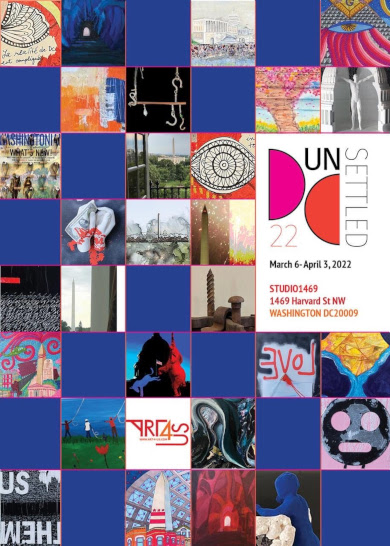 The collective Art4Us brings to Studio 1469 a month of art about DC, our beloved city: "DC never settles – it's a constant flow of intense energy, variable over time, involved in political maneuvers, racial conflicts, and power plays, but somehow able to transform precariousness into growth and rebirth. A city that speaks so many languages, whether screamed through powerful street art or whispered through manicured architecture."
C. Tara & David Gladden
ELECTRONIC MEDITATIONS
June 29–July 20, 2019
Opening Reception: Saturday, June 29, 6:30-8:30pm
Outdoor performance: 6:30pm
Indoor performance: 8:00pm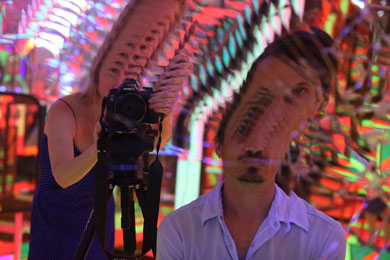 Civilian Art Projects is thrilled to present C. Tara & David Gladden, ELECTRONIC MEDITATIONS — an exhibition of electronic media, site-specific installation and performance — creating an immersive, synesthetic, audiovisual environment within the gallery space. C. Tara and David Gladden have a wide-ranging, multi-layered practice that includes video, sound, animation, performance, installation, photography, collage, and sculpture.
PAST EVENTS
Olivier Ballou
SOVIET ROMANCE
May 3, 2019, 7:00-11:00pm
Artist talk at 7:30pm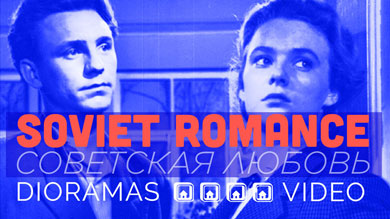 Olivier Ballou has long been fascinated by miniature dioramas. This exhibit features intimate scenes he's recreated from Russian cinema of the 1950s and 60s. Video art will also be displayed.
Noelle K. Tan:
Part II Volume 2
April 6 – May 2, 2019
Opening Reception: Saturday April 6, 6:30-8:30pm
Artist Talk: Saturday April 27, 2:00pm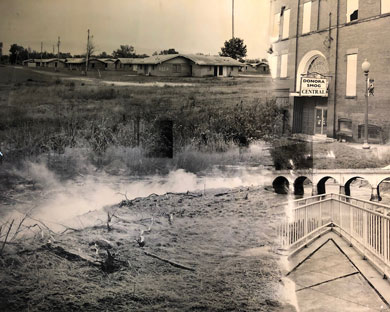 Civilian Art Projects presents Noelle K. Tan: Part II Volume 2, an exhibition that combines two projects: An Excerpt From The Ongoing Anthology Of Abandoned Photographs: Part One, 2013; and Expedition Journals: United States of America, Vol. 1, 2015. In each, Tan presented a series of new black and white, darkroom-produced photographs based on ideas of personal and collective memory, ways of thinking and reasoning, and America and American history.
Jason Gubbiotti
Things Are As They Seem
Hosted by Civilian Art Projects
February 16 – March 23, 2019
Opening Reception: February 16, 6:30-8:30pm
Exhibition Hours: Saturdays 12pm-5pm; Sundays by appointment only
For over 15 years, Gubbiotti has created and presented what is most often not considered in painting. Supports, stretchers, staples, screws, glue, and paint have all been exposed and utilized in the making of his art. He incorporates all of the rudimentary elements and gives them equal importance. For this exhibition, he writes, "I decided to remove the how was this made question by having everything directly unfold in front of the audience, an unboxing if you will."




Up Close Step Back Further
Curated by Tony Lewis and Chenée Lewis
Featuring Caroline Kent, Devin Mays, and Kellie Romany
September 15 – October 13, 2018
Opening Reception: September 15, 6pm–9pm
Exhibition Hours: Saturdays 12pm-5pm; Sundays by appointment only
The Artist's hand, and all of its platitudes, provides an unexpected opportunity to connect three Chicago-based artists by examining the proximity of each artist's hand to their work.
Up close, we can see oil paint with turpenoid and galkyd dripping directly from a hand that recalls the raw physiology of one's skin, bodily fluid, and functions. The muscle memory of a skillful painter in conjunction with the ritualistic practice of clay puts forth an internal experience within the body that produces such fluid, and simultaneously shelters it.




TRACES:
A performance engaging memory and imagination, loss and discovery. Written and performed by Jennifer Restak and directed by Thomas Drymon
Thursday April 26
Friday April 27
Saturday April 28
Doors at 7:30pm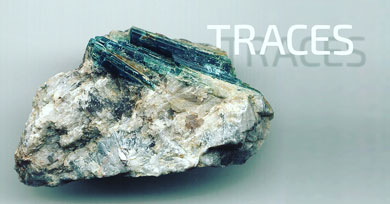 It's the story of a relationship. A relationship between a woman and a man. A man with bipolar. And the woman who tries to save him. But her efforts are hijacked by a mineral contained within an igneous rock.
One-Day Pop-Up Exhibition:
Ebtisam Abdulaziz
Saturday, January 20th, 2-6pm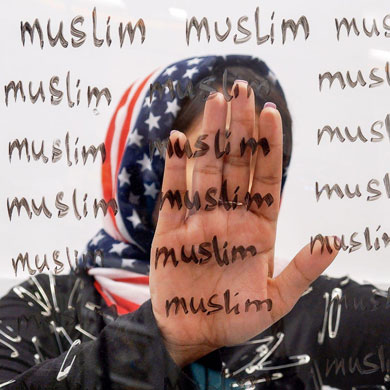 Curator's Office @ Studio 1469 presents
Rushern Baker IV | Tim Doud | Leslie Smith III
The Look of THINGS
A Conversation moderated by Zoë Charlton

Sunday, November 12
A Dialog about Hidden and Urgent issues in Contemporary Abstract Painting
Against the backdrop of Tim Doud's "Parthenogenesis" exhibition, Curator's Office @ Studio 1469 presents artists Rushern Baker IV, Tim Doud & Leslie Smith III in a chewy discussion moderated by Zoë Charlton about how artists are approaching abstraction in painting today. Is abstraction an elitist commodity? Should it be perceived only aesthetically and formally? What is the data hidden beneath its carefully orchestrated surfaces? How is the abstract art object the conveyor of social, spiritual, or political meaning?
Curator's Office @ Studio 1469 presents
Tim Doud
Parthenogenesis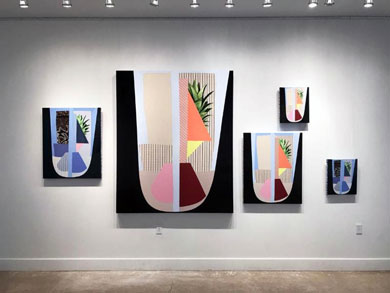 Exhibition: October 14-November 12, 2017
Opening Reception Saturday, October 14, 6-8 pm
Closing Curatorial Event Sunday, November 12, 4-6 pm
Gallery Hours Thursday-Saturday from 12-6 or by appointment
Curator's Office is pleased to present paintings and works on paper by American artist Tim Doud in his first solo exhibition. Doud has been working on a large body of abstract work entitled Cumulus, inspired by the act of gathering information from the cloud and mining the internet for data, particularly as it relates to the origins of visual information. Parthenogenesis is an important sub-series of Cumulus. The phenomenon of parthenogenesis is defined briefly as reproduction from an ovum without fertilization. The paintings in Parthenogenesis play on the self-replicating process of reproduction, particularly as it relates to our current digital age. Just as in natural genetic and environmental evolution, the digital world produces glitches and subtle, sometimes dramatic, variations from the original.
THE EYE OF FAITH FLANAGAN
June 24 - July 8
A memorial exhibition honoring independent curator, arts supporter, patron, collector, and dearly missed friend to many in the greater DC art world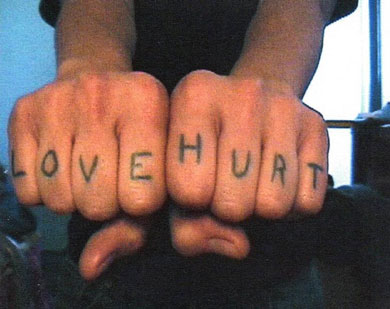 Gallery hours: Thursday-Saturday, 12-6
Opening reception Saturday, June 24
Closing reception Saturday, July 8
Love Hurts, especially when we lose a friend. Mary Faith Flanagan (known as Faith), was an avid arts supporter who participated actively in the greater Washington, DC art world. She died suddenly at age 50 on Thursday, January 12, 2017 in her home in Washington, DC from unexpected cardiac events.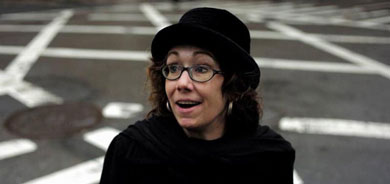 Artist and curator friends are organizing this memorial exhibition to honor her vision and vital support to the art community. The exhibition features a broad array of some of the artists that she worked with as an independent curator and some of the works from her personal art collection. The artworks are for sale. Proceeds from sales of artwork will benefit the non-profit arts organization DCAC (District of Columbia Arts Center) where The Faith Flanagan Memorial Fund is being set up to help fund their Curatorial Initiative program. Faith was an active member of DCAC, former board member, member of DCAC's Visual Arts Committee, and helped program and run Studio 1469 with Norm Veenstra.
Featuring works by Ken Ashton, Alan Callander, William Christenberry, Christopher Ciccone, Mary Coble, Kathryn Cornelius, Derrick De Borgia, Jeremy Flick, Thom Flynn, Jason Gubbiotti, Evan Hume, Barbara Januszkiewicz, Ian Jehle, Christopher Lee, Lauren Shea Little, Jayme Mclellan, Brandon Morse, Mark Parascandola, Maryanne Pollock, Erik Thor Sandberg, Annie Schap, Kelly Towles, and Jenny Walton.



Studio 1469 presents:
a deep expectation of sameness
Drew Feith Tye solo gallery exhibition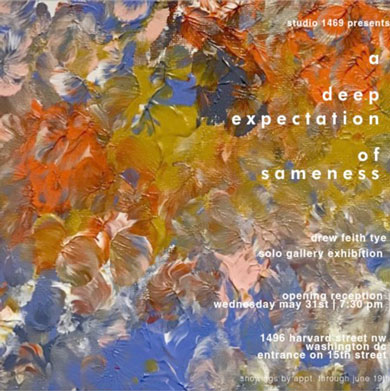 Opening Reception Wednesday May 31 7:30pm




Studio 1469 presents:
Matthew Mann
Luxury Trouble: New Drawings, Paintings, and Collages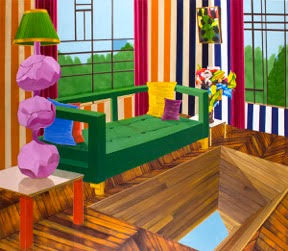 April 28th - May 28th, 2017
Opening Reception on Friday, April 28 6-8pm
Discussion Wednesday May 24, 7pm
Closing reception on Sunday, May 28 4-6pm




Friday Feb 10th:
Gallery Reading by Stirring and Five Oaks Press (AWP)
Recent contributors to Stirring: A Literary Collection (Sundress Publications) and authors published by Five Oaks Press read from their works. Works by Sundress and Five Oaks Press authors will be on sale.
Debut photography exhibit by Nalinee Darmrong
"The Smiths: 1985-1986"

Photographer
Nalinee Darmrong
traveled with and captured The Smiths during the height of their creative period in 1985–1986: the Meat Is Murder and The Queen Is Dead tours. Her photographs capture the band's frenetic live energy as well a private, intimate view of the band offstage and behind the scenes. Many of the shots are previously unpublished, and will be included in Darmrong's
upcoming book
.
Exhibition: June 17 through August 2016
Public Reception: Friday, June 17th, 6-9pm
Artist Talk + Book Signing: Saturday, June 18th, 6-9pm. Remarks at 7pm
Gallery Hours: Saturdays 1-6pm and by appointment.
Available Prints by Nalinee Darmrong - The Smiths: 1985-1986
STUFF
Written and performed by John Feffer

Directed by Natalia Gleason
Produced by Matty Griffiths
A mother gives away her most cherished possessions and reveals her most closely guarded secrets. Other real-life characters describe their own stuff: a filled-to-bursting storage unit of train memorabilia, an art collection lost to the wrecking ball, a Moscow meeting with Paul Robeson, and a long-lost file box of knowledge.
March 3, 4, 10, 17, 19 at 8pm
March 13 at 4pm
http://www.johnfeffer.com/stuff/
Adah Rose Gallery presents:
J.T. KIRKLAND and BRIAN WILLIAMS
"You Stumble Over the New Language But Even It Is Becoming Beautiful": Opening Vernissage
Saturday January 9, 2016 6:30-8:30pm

RISERS
October 2nd, 6pm
Presented by CentroNía and filmmaker Andy Fernandez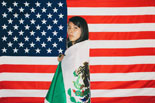 RISERS is a film and mixed media installation about America's undocumented immigrant youth, directed and produced by Andy Fernandez. All proceeds benefit CentroNía. Purchase tickets
The Court of 1469 Presents:
LANTERNA with SANSYOU
Friday June 12th 2015, 8pm
Please RSVP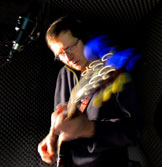 Lanterna: web.lanterna.tv, new recording "Backyards" at soundcloud, Facebook
SansYou: sansyoumusic.com, sansyou.bandcamp.com, moonsoundsrecords.bandcamp.com, Facebook
EVIDENCE: Thom Flynn + Ian Jehle
May 8 – 30, 2015
Studio 1469 with Dot Projects + Artwork is thrilled to present new work from local visual artists Thom Flynn and Ian Jehle. Evidence presents artworks which claim the obvious "mark" of the artist as the primary curatorial interest in each of the artists' practice. While Flynn paints with paper and Jehle currently draws in computer code, both create art that celebrates the hand of the artist and what that leaves behind in the finished piece.
Public Reception: Friday, May 8th, 6-8pm
Closing Event: Saturday, May 30th from 6-8pm
Gallery Hours: Fridays and Saturdays 11-6pm. Also by appointment
WANDERFLUX
Group exhibition featuring: Eames Armstrong, Nakeya Brown, Cassidy Garbutt, Naomi Glickman, Ramina Mamedova, Ryan McDonnell, Armaghan Mehrabian, and Dani Smith
May 1-2, 2015
Wanderflux is an exhibition of eight artists working in diverse and diverging forms, brought together by a shared desire for exploring new territory in their practices and for continuous change of scenery. The show is comprised of representational photography, works on paper, abstraction, and various other forms that evade easy categorization.

Opening Reception: Friday, May 1, 6-9pm, performance by Eames Armstrong at 7:30pm
Open Hours: Saturday, May 2, noon-6pm
Roundtable Discussion: Saturday, May 2, 3-4pm
DON'T DIE IN THE DARK
A play in one act by Joe Brack
Directed by Matty Griffiths
April 11-26 2015
John Wilkes Booth fired a single shot Derringer into history exactly 150 years ago. DON'T DIE IN THE DARK sheds light on the personal and patriotic motivations behind one of America's most shocking acts of terror, the assassination of Abraham Lincoln, and the man on the wrong side of history. This production explores Booth's surrendering fame for infamy, trading family for country, and his attempt to balance stage and reality.
TIME IS A MILK BOWL
An Immersive Installation and Performance
Sunday, January 18 2015; doors at 7:30pm
An experimental music and video collaboration by artist Zoe Friedman and the band Peals (William Cashion from Future Islands and Bruce Willen from Double Dagger). Time is a Milk Bowl was originally performed in April 2013 in the interior of Baltimore's Bromo Seltzer clock tower.
Video clips and images from the Baltimore performance
Information on January 16 New York performance
BRUCE COLBURN
In Retrospect:
France, Pakistan, USA
1994 - 2014
Opening Reception Saturday December 6, 6:00 – 9:00pm
Artist Talk: December 13 6:30 – 7:15pm
Brunch: January 3 11:00 – 1:00pm
Opening Hours 3:00 – 7:00pm on Saturdays
December 6 - January 3, 2015
and by appointment
MARK PARASCANDOLA
LA CHANCA: Living on the Margin
Studio 1469 with Dot Projects + Artwork is thrilled to present new photographic work from local artist Mark Parascandola, in his first solo exhibition with the gallery.
Exhibition: October 10-25
Public Reception: Friday, October 10th from 6:30-8:30pm
Artist Talk: Saturday, October 18th from 6:30-8:30pm.
Gallery Hours: Fridays and Saturdays 11:00 am-6:00pm.  Also by appointment.
Surface Ten
Group show featuring: Caroline Battle, Amy Hughes Braden, Thom Flynn, Aaron Jordan Hughes, LA Johnson, Becca Kallem, Sally Kauffman, and Jordan Hamlett Sanders
Exhibition August 8 – August 30, 2014
Public Reception: Friday, August 8th, 7:00 – 9:00pm
Open discussion followed by Closing Party: Friday, August 29th, 5:00 – 9:00pm
Gallery Hours: By appointment


Curator's Office in Residency at Studio 1469
Jonathan Monaghan:
Alian Fanfare

April 25-May 31
Opening Reception with the artist Friday, April 25, 6-8pm
Talk Talk: Jonathan Monaghan & Andrea Pollan in dialog Thursday, May 1, 7pm
Book Reading of "Borg Like Me" by Gareth Branwyn (part of Forward Fest) Thursday, May 15, 7pm
Closing Party with futurist cocktails Saturday, May 31, 6 - 8pm


Closer & Closer
Curator's Office Presents:
Jason Horowitz:
Works Thru Time: 1980 - 2014

Opening Reception Friday, March 21, 2014, 6-8pm
Ongoing Exhibit March 21 - April 19, Thursday - Saturday, 12-6pm
Closing event Saturday April 19th 6-9pm

Artist talk Thursday April 3, 7pm
Panel discussion Thursday April 10, 7pm


The Court of 1469 presents:
Peals
Sunday January 19, 2014, 7pm
Please RSVP

Project Dispatch
and Studio 1469 present:
Absorption/Reflection
photography and video installation by Jerome Skiscim
December 14, 2013 - January 6, 2014
Opening Reception: December 14, 6-9pm
Gallery hours Sunday 12 - 4pm or by appointment.
Joan Belmar and Lori Anne Boocks: "Mathematics, Maps and Myths"
One Exhibit, Two Places, Two Receptions!
September 19 - November 10, 2013
Reception at Studio 1429: Saturday October 19, 6:30-8:30 p.m.
Reception at Adah Rose Gallery in Kensington, MD: Saturday October 12, 6:30-8:30 p.m.

Curator's Office presents
at Studio 1469:
Olivia Rodriguez
The  Great  Expedition
Pop-up exhibition at Studio 1469
September 20 - October 6, 2013
Gallery Hours: Wed - Sat, 12 - 6
Opening Reception: Friday,  Sep 20, 6:30 - 8:30
Gallery Talk:  Sunday, Sep 29, 5:30 - 7:00
Closing Reception: Sunday, Oct. 6, 6:00 - 8:00
I ‹3 Hummels
a 75-min. play about a boy, a girl and the Hummels between them

Fri. August 23, 8pm
Sat. August 24, 8pm
Sun. August 25, 1pm
Free admission; $10 suggested cash donation
More at liveartdc.com
Curated exclusively by Dot Projects + Artwork, Studio 1469 presents:
Body of Work:
Alan Callander / Evan Hume / Jenny Walton

Opening Friday August 9
6:30pm to 8:30pm.
Beverages will be served.
Gallery Hours: Fridays and Saturdays from 11 - 6pm. Also by appointment.
"There has always been a certain allure to what lies hidden - not secret, but rather obscured. Body of Work puts on display artwork whose common thread is an effort to make pictorial sense of the unknown - perhaps unknowable... While Callander works in video, Hume in photography, and Walton with paper and ink, all three create art of gorgeous abstraction."

Closing Party: August 25
7:30pm to 9:30pm-ish. Beverages and Soundtracks will be provided.
Every Picture Tells a Story
Featuring original works by Moses Hawk aka Gary Honig
http://rememberxyz.com/
Evening Openings featuring:
Wednesday, June 5: Margot MacDonald
Thursday, June 6: Gina DeSimione
Friday, June 7: Janel & Anthony
Saturday, June 8: Ted Zook's Lost Civilizations
June 5-8. Gallery 2-11pm, performances at 8pm
Face Values
A participatory art event organized by Mark Cameron Boyd in collaboration with Corcoran College of Art students from his "Art as Social Practice" course. Students photographed random people in urban environments and at the event the participant subjects and the public may post comments on the photographs and what they suggest or reveal about the person. The event seeks to initiate conversations about social identity, stereotypes, the way we present ourselves and how others see us. http://www.collabstudio.blogspot.com/
Saturday, May 11, 6-8pm
The Court of 1469 presents:
Black Bear Combo
(accordion, horns & drum)
listen | watch
Falling somewhere between jazz, Balkan gypsy, and punk rock, this mini-marching band sextet will likely get us all on our feet.
Wednesday April 3, 2013
Doors at 7:30pm
By invitation & reservation
Traces
A plume of smoke, a jet stream, a footprint in the snow - what scents, tastes, thoughts, memories, or scars linger behind leaving nothing but a trace of their previous existence? The Harvard Alley Workshop explores the idea of traces through physical expression.
Thursday, March 14th, 8pm
Friday, March 15th, 8pm
Sapiosexual: multimedia works by Jeremy Flick, Ian Jehle, and Brandon Morse
SAPIOSEXUAL: "A form of sexual orientation characterized by a strong attraction to intelligence in others, often regardless of gender and/or conventional attractiveness."
Exhibition: January 18 – February 2, 2013
Public reception Friday, January 18, 6:30–8:30pm
Closing event Saturday, February 2 from 6–8pm
Gallery hours Fridays 12 noon–6pm, Saturdays 3–6pm, and by appointment
Curated exclusively by Dot Projects + Artwork
Pop-Up Africa Holiday Market
Apparel, accessories and gifts designed in DC and made in East Africa. Music, drink and merriment hosted by one mango tree. RSVP
December 5
Opening: 5-9:30pm
John Sapp: A retrospective
Opening reception Friday, December 7th 7 to 9pm
Closing reception and artist talk on Saturday, January 5th 6 to 8pm
Gallery hours Saturdays and Sundays 2 to 6pm and by appointment
Project Dispatch needs YOU
to help choose their new artist members! More information
November 3
Opening: 7-10pm
Butler & Claypool presents
Weekend Pop-Up Market
October 20-21
Vintage clothing, styling workshops, and more
One Shot One
Jen House with Sam Young
Opening Reception:
Friday October 12, 6-9pm
Additional Studio hours
Sunday, Oct 14th: 12-4pm
Sunday, Oct 28th: 4-8pm
Enigma of the Eternal Now
Works by Pat Goslee
September 28-October 8
Artist Talk and Closing Party Saturday, October 6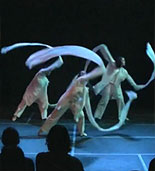 Mich-Mash Productions
Rehearsing in the studio
August 12-18th
Open rehearsals on Friday August 24, and Saturday August 25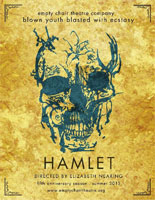 emptychairtheatre.org
Rehearsing in the studio
August 12-18th
Open rehearsals on August 15-18th
Kill or Be Killed
Sam Scharf and Ryan "Kluchy" Carr Johnson
June 15 - June 23 2012
Mike Parker: Drawings
March 15-31 2012
Yeveto
Performing original works to the Chris Marker film 'San Soleil'
February 18, 2012

Low End String Quartet
December 2011 Open House Event

1.7 Trillion Euros
November 3, 2011